LISI | Construction Day 3
2013/09/28 | all news, construction, photogalleries,
Every good house has a roof. Solar Decathlon Team Austria has also heard of this wisdom – which is why LISI received her "headgear" today. Four ceiling modules make up the roof – crowned by sparkling photovoltaic modules. Deep into the night, the crane placed one module at a time. Finally, at 1:00 am the core structure is complete.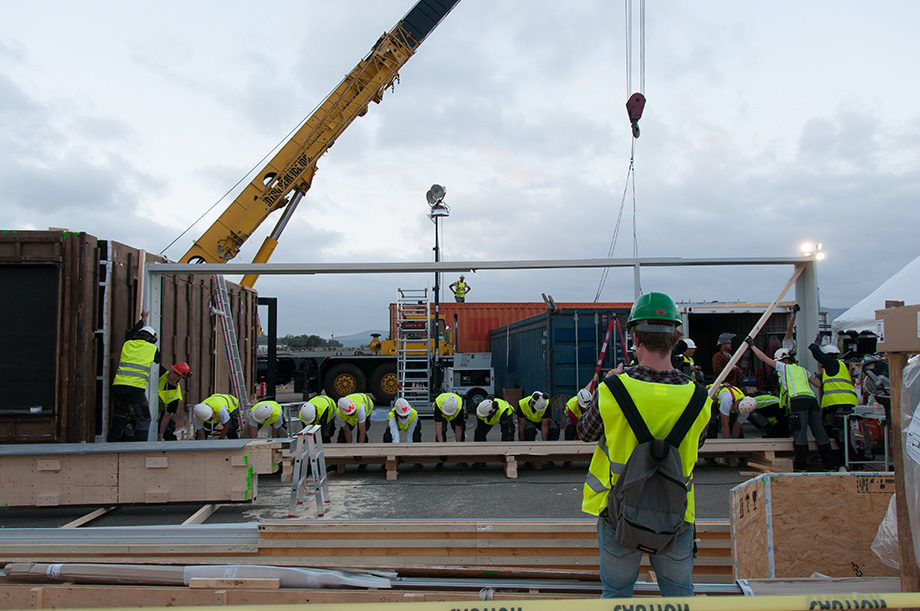 https://www.solardecathlon.at/wp-content/uploads/2013/09/01_Constday03-361x240.jpg 361w" sizes="(max-width: 920px) 100vw, 920px" />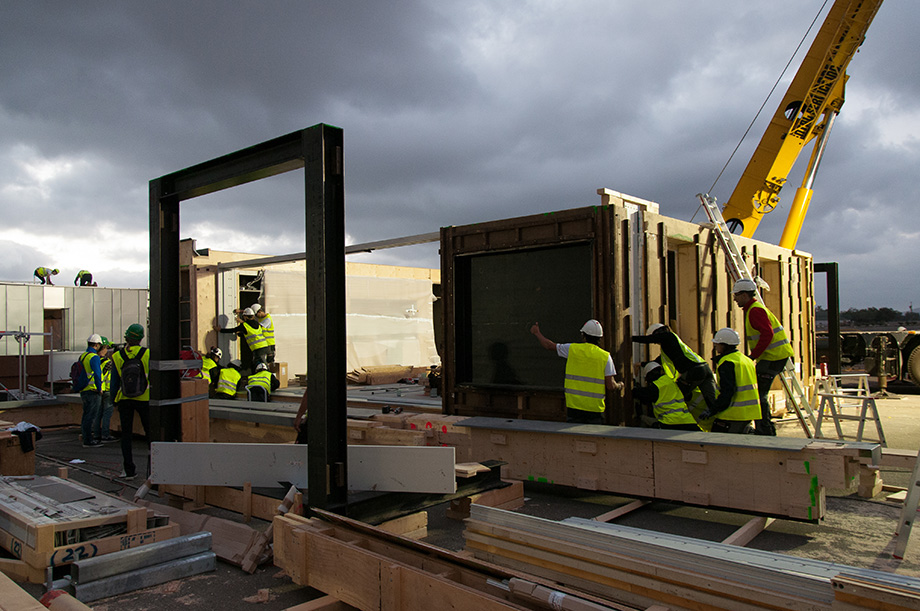 https://www.solardecathlon.at/wp-content/uploads/2013/09/02_Constday03-361x240.jpg 361w" sizes="(max-width: 920px) 100vw, 920px" />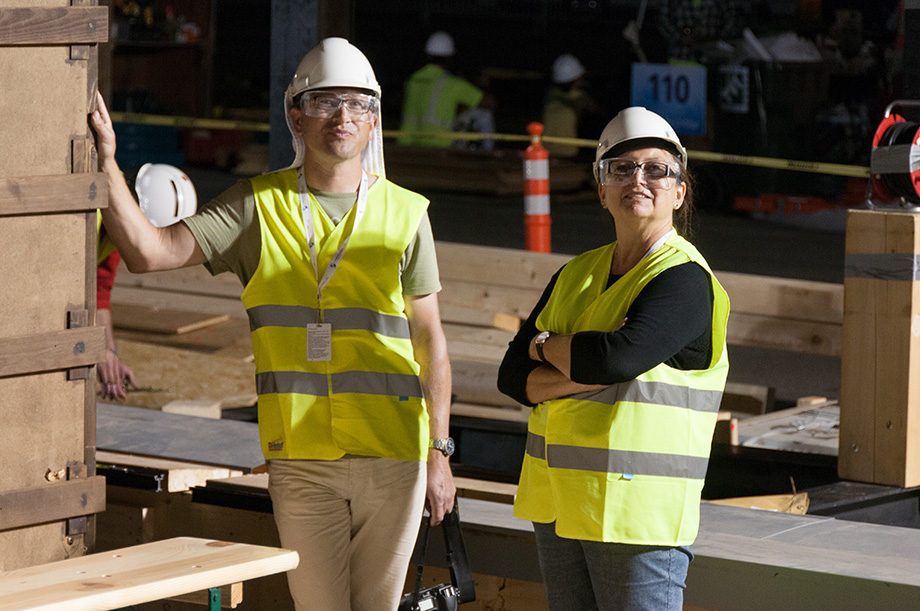 https://www.solardecathlon.at/wp-content/uploads/2013/09/03_Constday03-361x240.jpg 361w" sizes="(max-width: 920px) 100vw, 920px" />
https://www.solardecathlon.at/wp-content/uploads/2013/09/04_Constday03-361x240.jpg 361w" sizes="(max-width: 920px) 100vw, 920px" />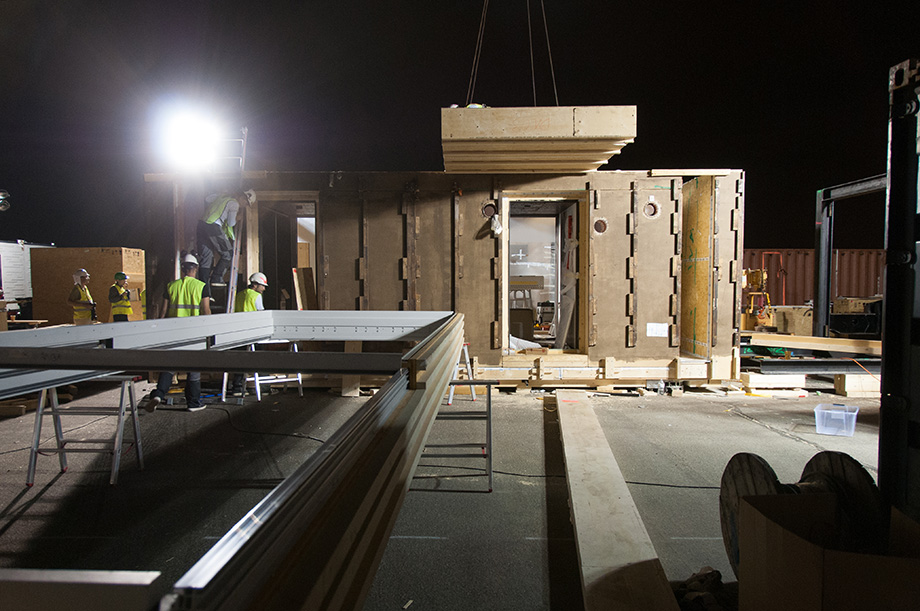 https://www.solardecathlon.at/wp-content/uploads/2013/09/05_Constday03-361x240.jpg 361w" sizes="(max-width: 920px) 100vw, 920px" />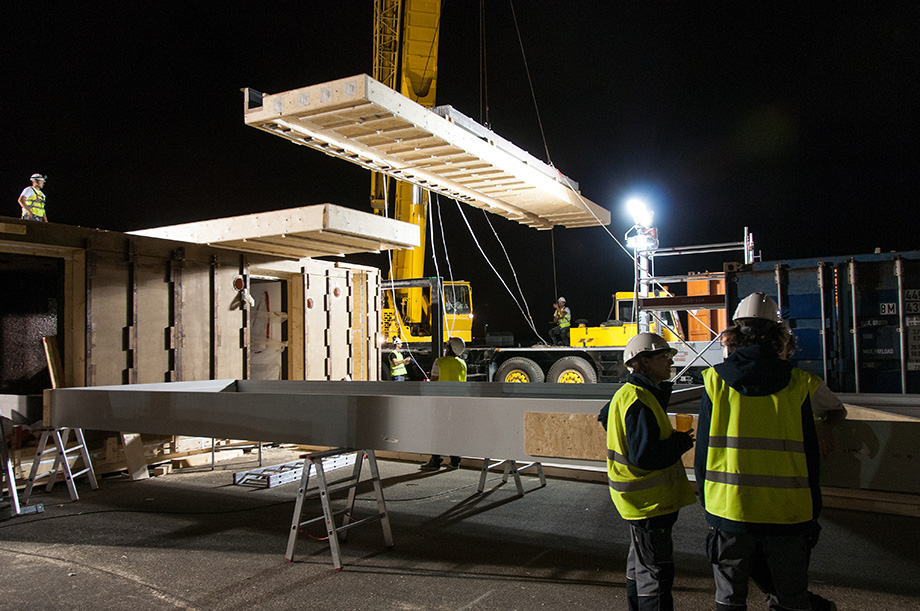 https://www.solardecathlon.at/wp-content/uploads/2013/09/06_Constday03-361x240.jpg 361w" sizes="(max-width: 920px) 100vw, 920px" />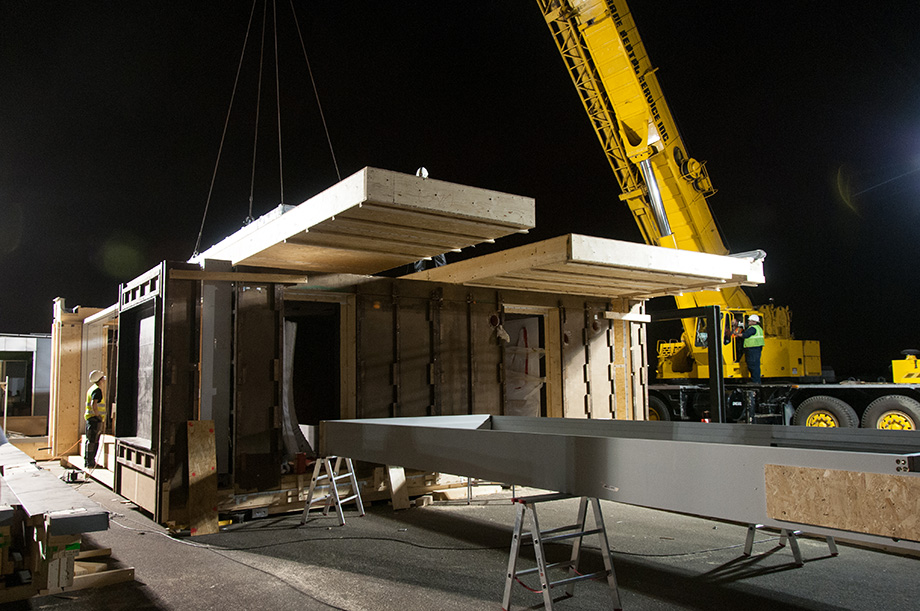 https://www.solardecathlon.at/wp-content/uploads/2013/09/07_Constday03-361x240.jpg 361w" sizes="(max-width: 920px) 100vw, 920px" />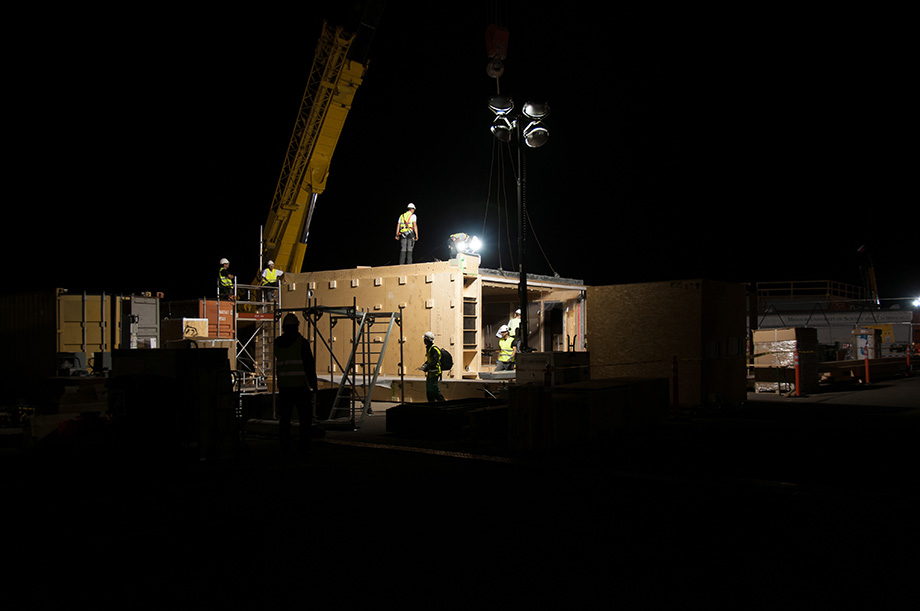 https://www.solardecathlon.at/wp-content/uploads/2013/09/08_Constday03-361x240.jpg 361w" sizes="(max-width: 920px) 100vw, 920px" />