LISI | Construction Day 2
2013/09/26 | all news, construction, photogalleries,
It's the nitty-gritty. Today, the floor modules are placed on the foundation – a task that requires a lot of precision. Only a few millimeters difference could have unpleasant consequences on the structure at a later point. However, so far everything looks good and we are working with a positive prognosis. During the next step, LISI's two service cores are installed. From now on, the kitchen and service room are located on their predetermined position. The technical team can come in and breathe life into LISI.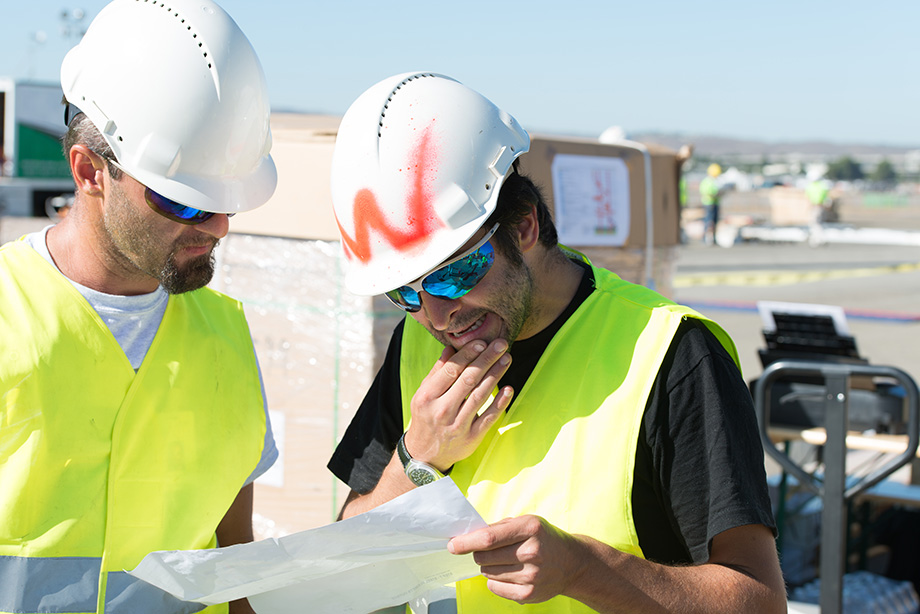 https://www.solardecathlon.at/wp-content/uploads/2013/09/01_Constday02-359x240.jpg 359w" sizes="(max-width: 920px) 100vw, 920px" />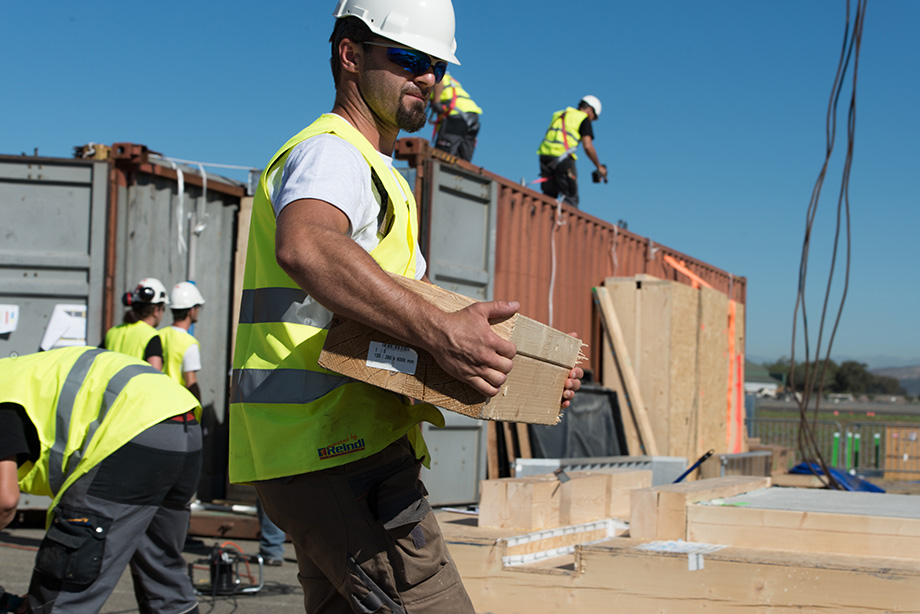 https://www.solardecathlon.at/wp-content/uploads/2013/09/02_Constday02-359x240.jpg 359w" sizes="(max-width: 920px) 100vw, 920px" />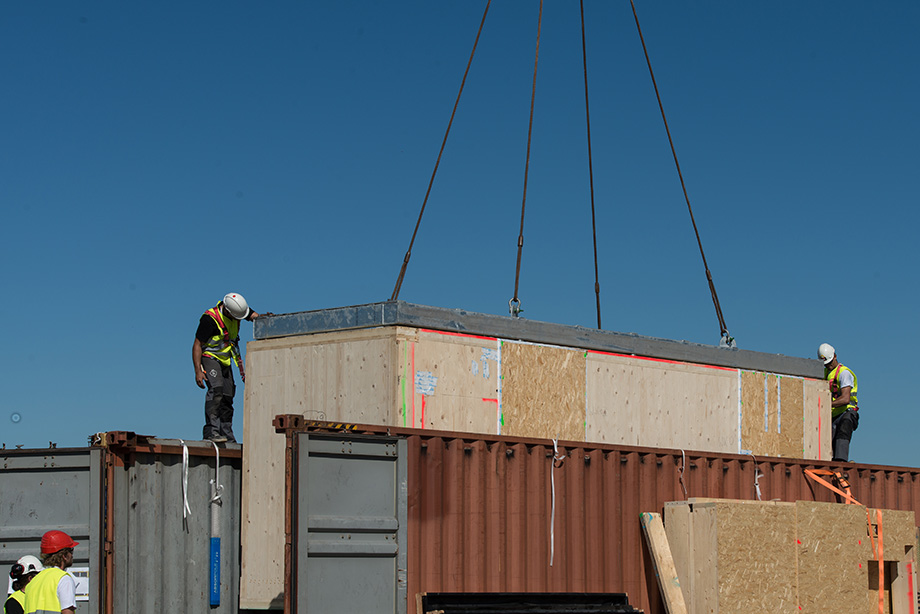 https://www.solardecathlon.at/wp-content/uploads/2013/09/03_Constday02-359x240.jpg 359w" sizes="(max-width: 920px) 100vw, 920px" />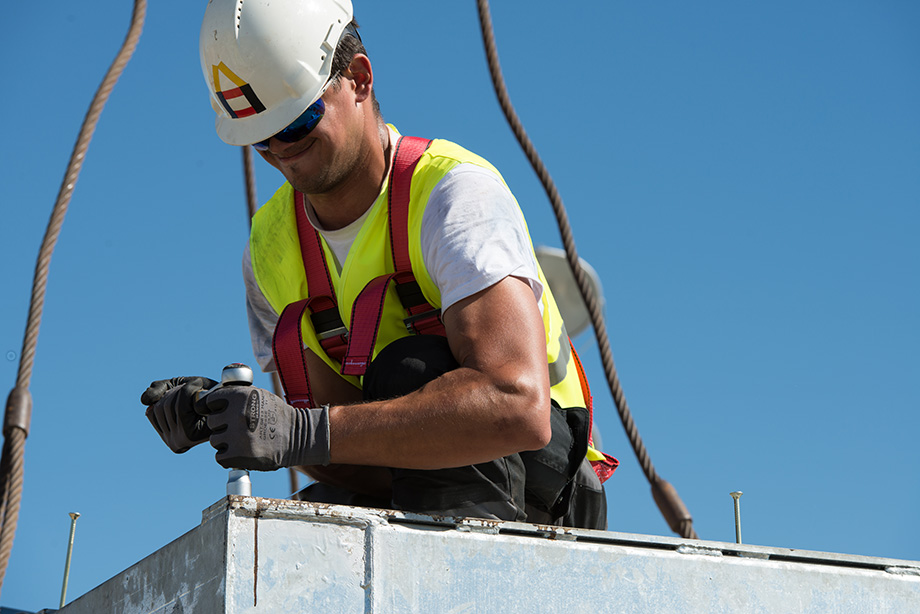 https://www.solardecathlon.at/wp-content/uploads/2013/09/04_Constday02-359x240.jpg 359w" sizes="(max-width: 920px) 100vw, 920px" />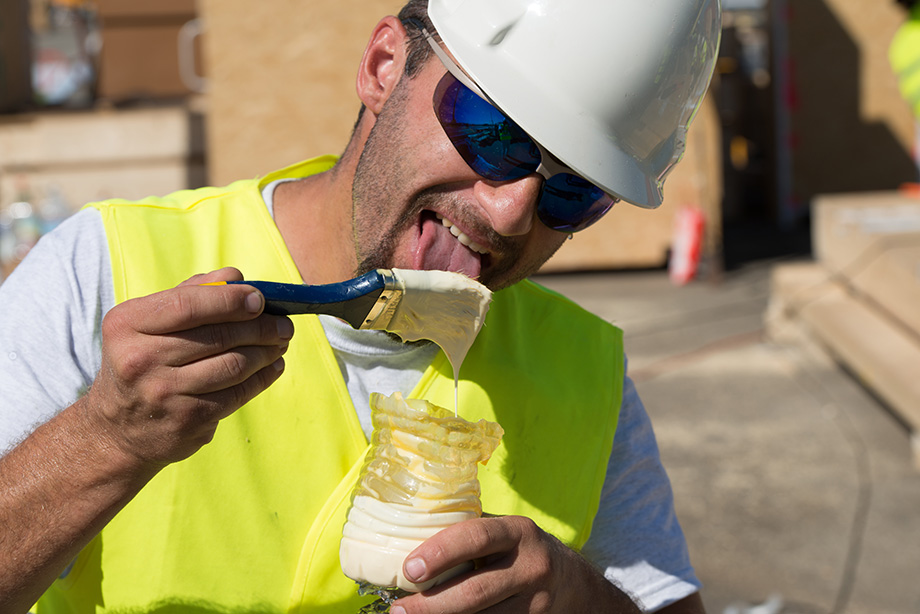 https://www.solardecathlon.at/wp-content/uploads/2013/09/05_Constday02-359x240.jpg 359w" sizes="(max-width: 920px) 100vw, 920px" />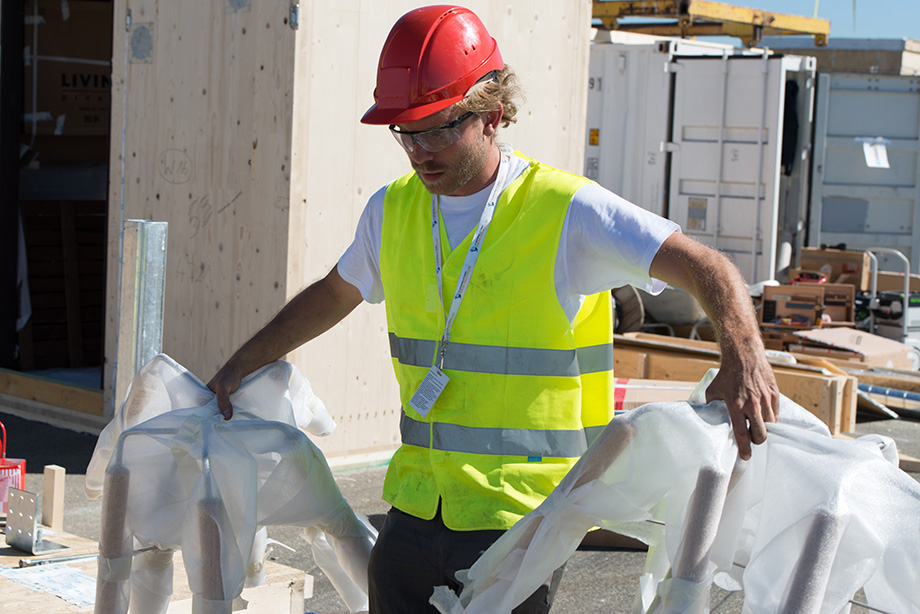 https://www.solardecathlon.at/wp-content/uploads/2013/09/06_Constday02-359x240.jpg 359w" sizes="(max-width: 920px) 100vw, 920px" />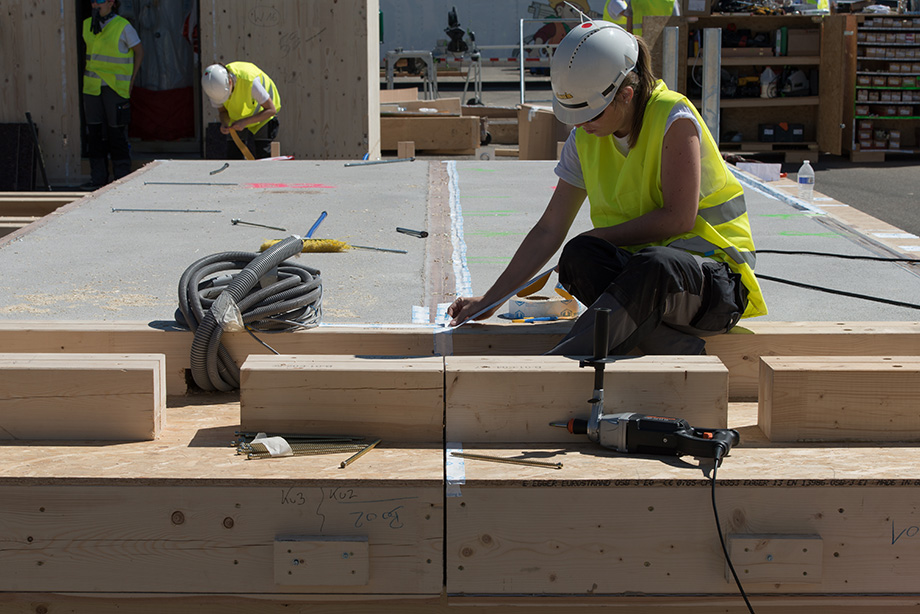 https://www.solardecathlon.at/wp-content/uploads/2013/09/07_Constday02-359x240.jpg 359w" sizes="(max-width: 920px) 100vw, 920px" />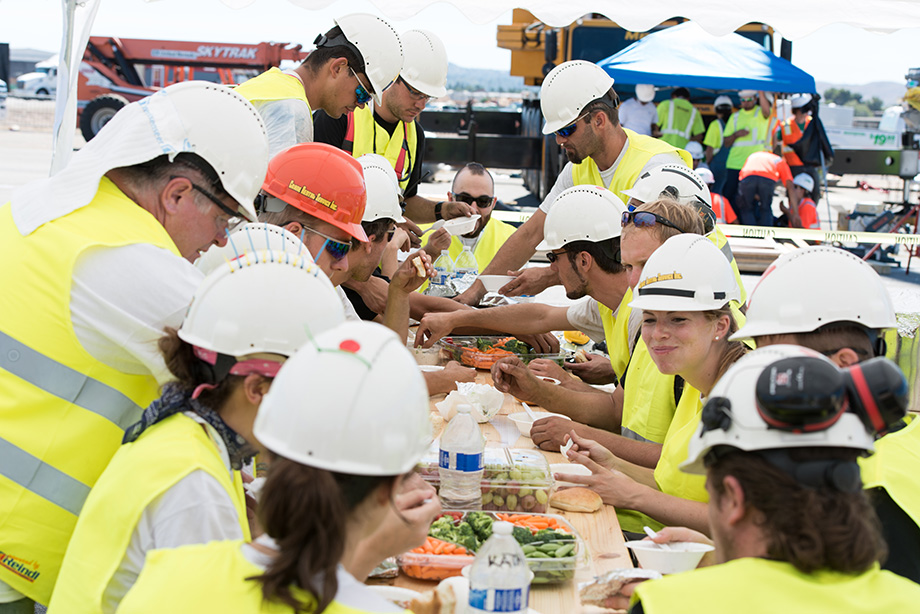 https://www.solardecathlon.at/wp-content/uploads/2013/09/08_Constday02-359x240.jpg 359w" sizes="(max-width: 920px) 100vw, 920px" />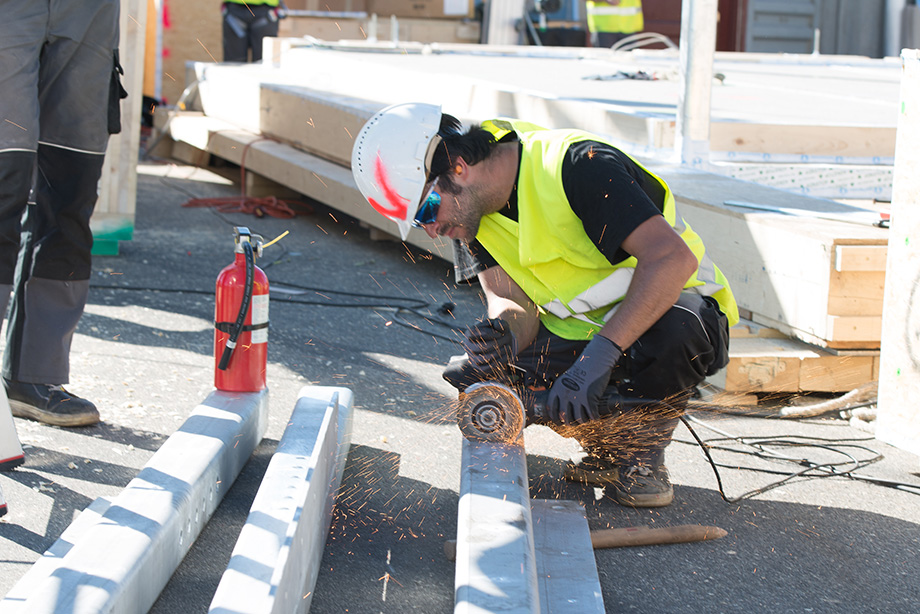 https://www.solardecathlon.at/wp-content/uploads/2013/09/09_Constday02-359x240.jpg 359w" sizes="(max-width: 920px) 100vw, 920px" />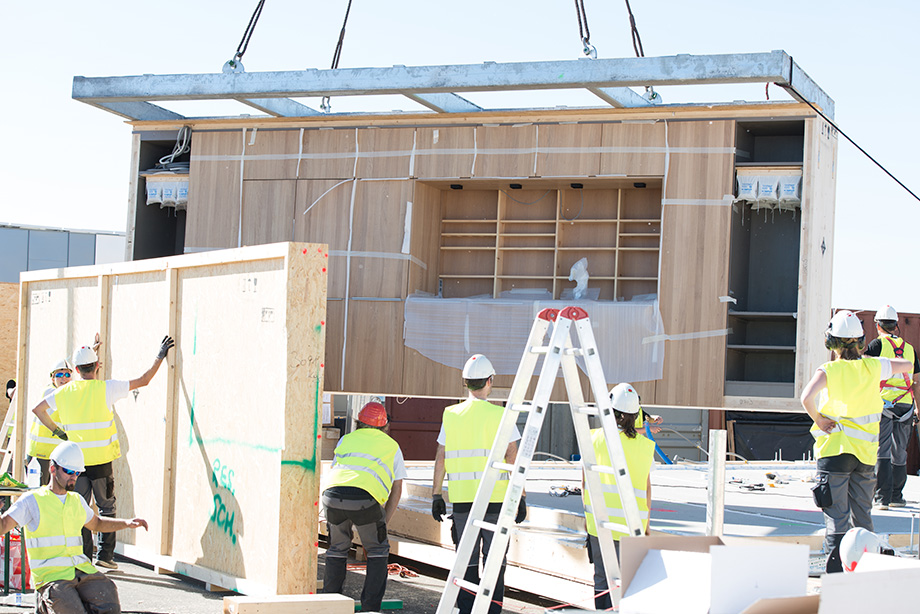 https://www.solardecathlon.at/wp-content/uploads/2013/09/10_Constday02-359x240.jpg 359w" sizes="(max-width: 920px) 100vw, 920px" />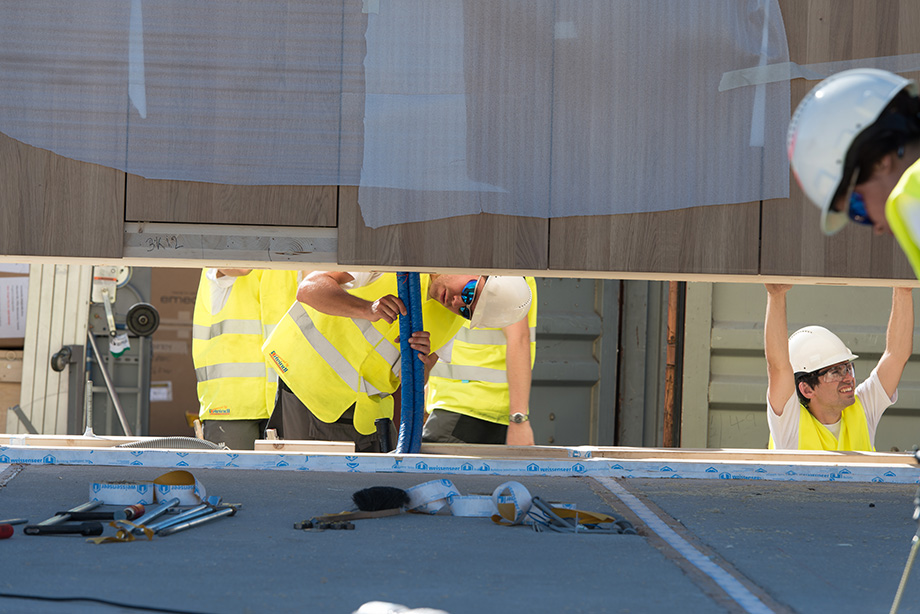 https://www.solardecathlon.at/wp-content/uploads/2013/09/11_Constday02-359x240.jpg 359w" sizes="(max-width: 920px) 100vw, 920px" />