LISI | Interior Concepts Presentation
2012/12/05 | photogalleries,
On December 5th, students from the University of Applied Sciences in Salzburg met with students from Vienna University of Technology to discuss the interior concepts for the LISI home. Using crepe tape, a 1:1 floor plan was constructed to get a sense of interior dimensions and allow students to walk through the LISI house. We discussed different sections of the building including the wardrobe, kitchen and dining area, sleeping unit, and wet cell. New concepts and prototypes of an unconventional refrigerator as well as the location of a TV for optimal viewing from every angle were also presented.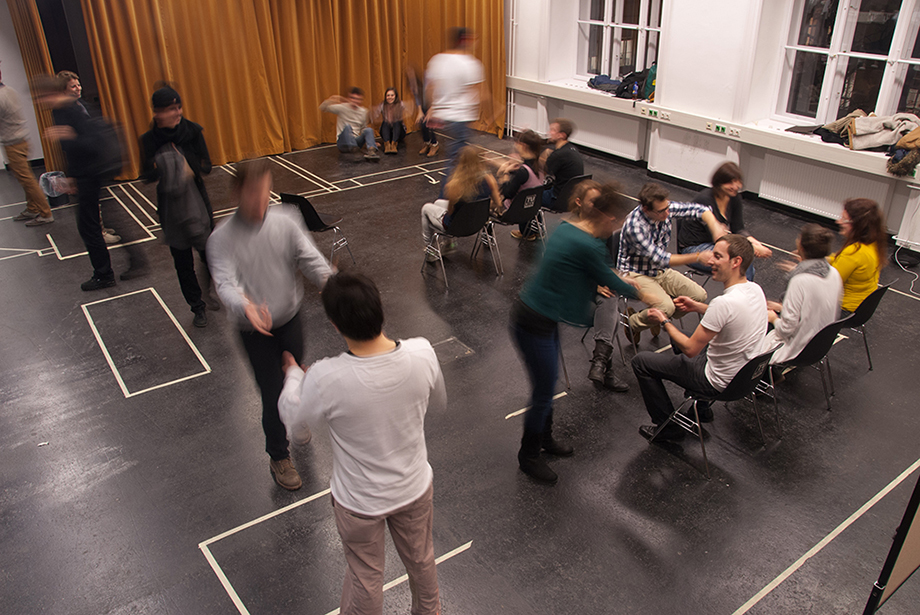 https://www.solardecathlon.at/wp-content/uploads/2013/01/20121205-Interior-Concepts-Presesentation-002-359x240.jpg 359w" sizes="(max-width: 920px) 100vw, 920px" />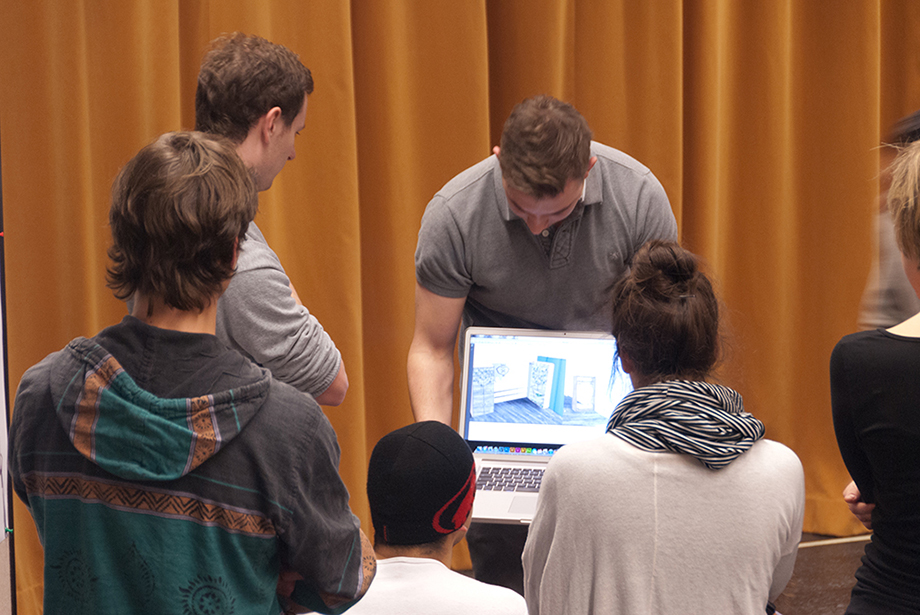 https://www.solardecathlon.at/wp-content/uploads/2013/01/20121205-Interior-Concepts-Presesentation-005-359x240.jpg 359w" sizes="(max-width: 920px) 100vw, 920px" />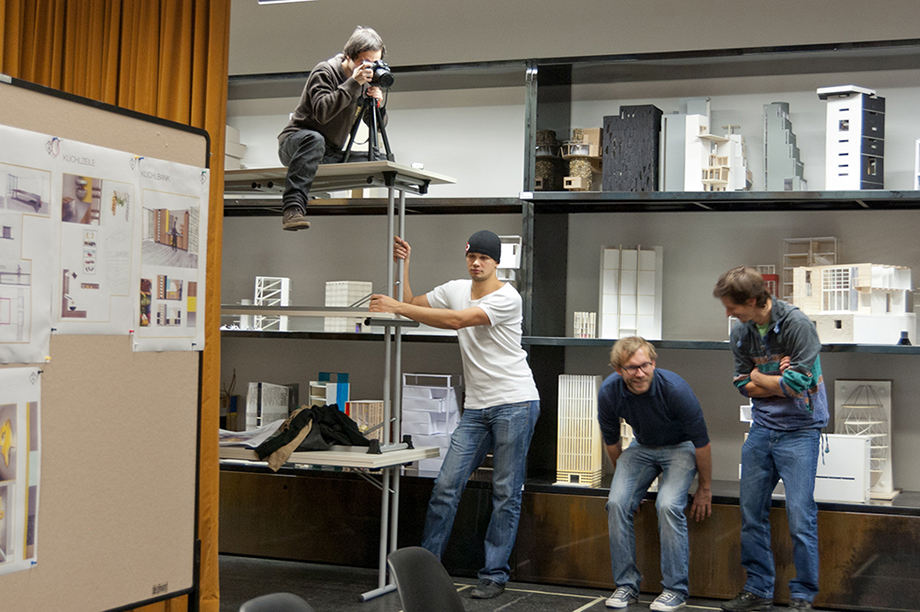 https://www.solardecathlon.at/wp-content/uploads/2013/01/20121205-Interior-Concepts-Presesentation-008-360x240.jpg 360w" sizes="(max-width: 920px) 100vw, 920px" />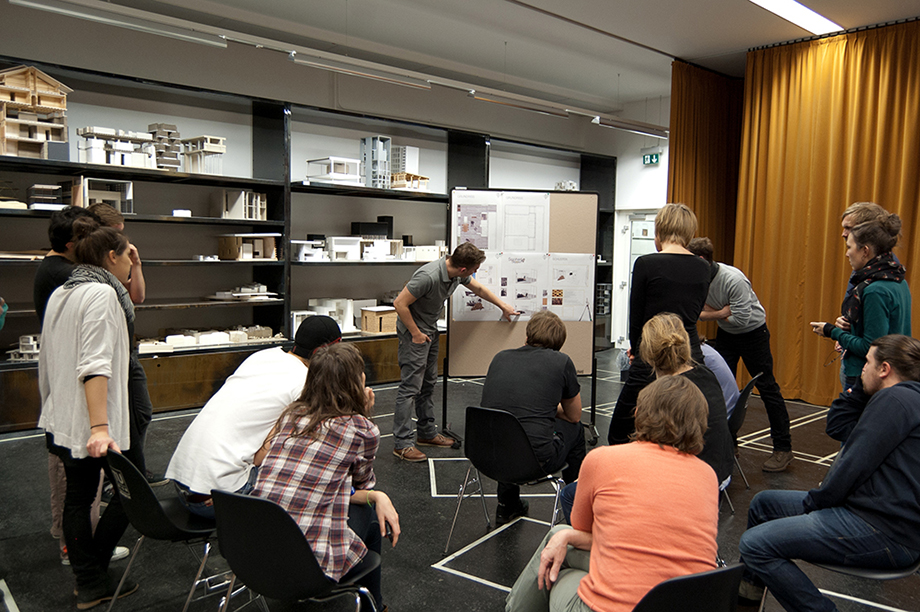 https://www.solardecathlon.at/wp-content/uploads/2013/01/20121205-Interior-Concepts-Presesentation-010-360x240.jpg 360w" sizes="(max-width: 920px) 100vw, 920px" />
https://www.solardecathlon.at/wp-content/uploads/2013/01/20121205-Interior-Concepts-Presesentation-011-360x240.jpg 360w" sizes="(max-width: 920px) 100vw, 920px" />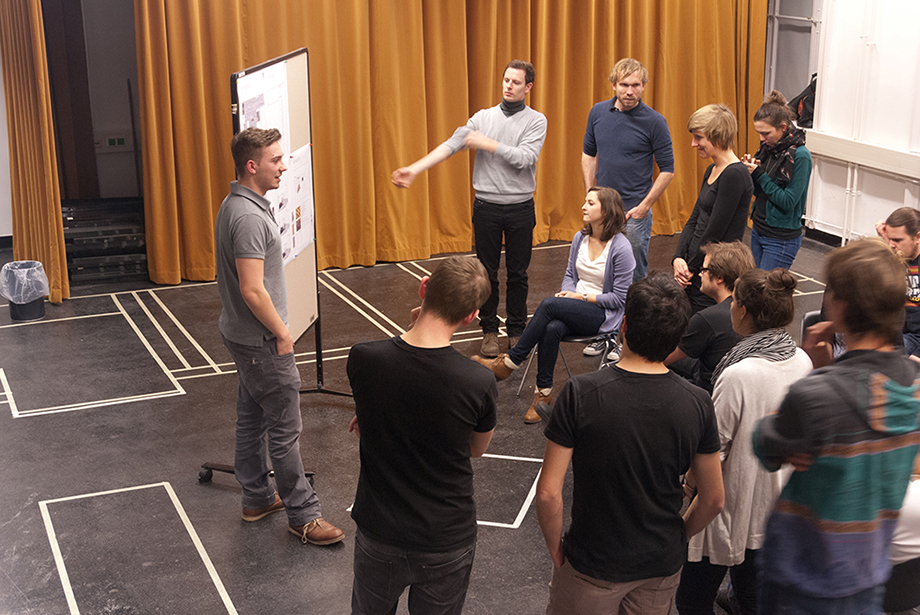 https://www.solardecathlon.at/wp-content/uploads/2013/01/20121205-Interior-Concepts-Presesentation-004-359x240.jpg 359w" sizes="(max-width: 920px) 100vw, 920px" />